Horváth and Son Parts Manufacturing and Trading-Supplying Co. Ltd



Dear Visitor!
On behalf of the leadership of the HÉFAL Ltd. allow me to greet You on our website and thank You for Your interest for our company and products.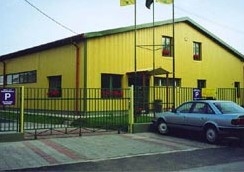 You are looking at a website of a traditional, family run company. Allow me to introduce our history in a few words, beside the video about ourselves.
The HÉFAL Ltd. operates since more than 45 years, and is 100% owned by private individuals. We produce and assemble hydraulic hoses and pipes on more than 2000 m2 in two facilities with 55 employees.
In hydraulic hose and pipe production we can divide two mayor product groups:
Flexible hoses, for oil- and airhydraulic systems
Bended tubes (water pipes, hydraulic tubes)
Typical technologies:
machining
cold forming
milling
tube bending (from outer diameter 4 up to 90 mm)
tube end forming (up to an outer diameter of 80mm)
production of tools for tube bending machines
Our buyers: Hungarian and European Union automotive parts wholesalers, Multinational companies of the automotive industry, agricultural machine production companies.
During our production processes we give great importance to the evenly high quality and the satisfaction of our clients. For this reason we get audited for the ISO 14001 and the ISO/TS 16949 in the year 2013, beside our ISO 9001 which exists since 15 years.
In the case that our short film, our photos, products or our short introduction has raised your interest in us, please feel free to contact us under any of our contacts.
Horváth Judit Horváth

CEO